Kalyan Pattanaik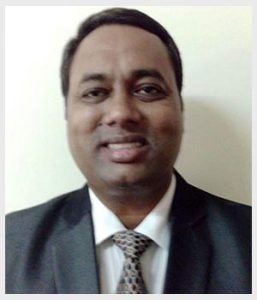 Kalyan Pattanaik, popularly known as KP joined us in May 2016 as the director of marketing and has over 19 years of extensive experience in sales. Marketing and trade marketing from some of world's leading consumer companies including Diageo, Sab miller, Philips and ICI paints.
Before joining us he was heading sales and trade marketing function in Myanmar for united spirits ltd (a Diageo group company).
During these 18 years he has successfully proved himself both in India as well as in Myanmar and his key skills are in sales & distribution management, trade marketing, business development, profit center management, channel strategy &management, sales operation. He has a track record of delivering superior revenue, increased market share and profit growth consistently whilst building world-class functional organization and teams.
In his present role, he is responsible for managing the entire brand portfolio of Victory Myanmar group (umbrella brand of Mandalay rum). Prepare current organization for future challenges by implementing world class systems and processes. Guide and drive distributors for delivering VMG objectives.
Kalyan has done MBA in marketing after completing his master of science (m.sc) in physics. Fun loving and down to earth.  Kalyan is an avid traveler, has a flair for art and music, loves reading, and a sports enthusiast.